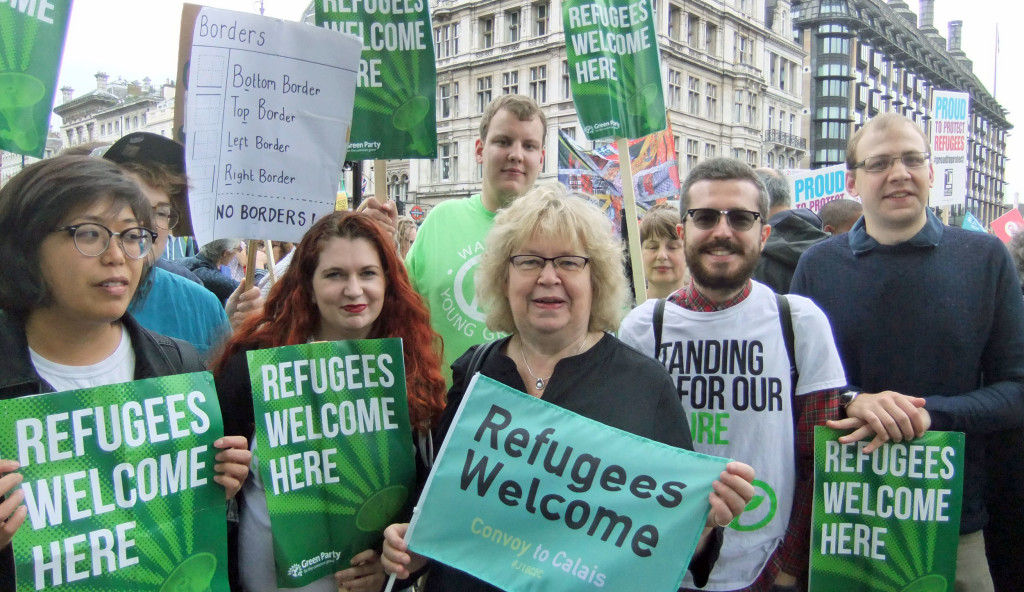 18 May 2017
In September 2015, EU member states committed to relocating 160,000 asylum-seekers in Greece and Italy within two years. However with the deadline looming, just 18,418 have been moved to new homes elsewhere in the European Union.
Today MEPs voted in favour of a new resolution that accuses EU member states of dragging their feet on this legislation [1].
Jean Lambert, London's Green MEP and the Greens' spokesperson on migration, said:
"I welcome today's resolution, initiated by Greens in the European Parliament, which strongly denounces the failure of many Member States to relocate refugees.
Since September 2015, EU Member States have only managed to relocate 11.5% of the asylum-seekers promised. This failure has left thousands of refugees languishing in refugee camps at Europe's borders – often stranded in over-crowded, unsafe and unsanitary conditions without access to legal advice. Their lives are in limbo.
It's shameful that the UK has opted out of this agreement. In my country's absence, it's even more important that all other Member States step up their number of relocations.
I welcome the Commission's decision to launch infringement procedures against states that fail to stick to their obligations. However, this is only the tip of the iceberg – so much more work needs to be done.
As long as war and persecution continue, refugees will not disappear. With the summer months approaching, we can expect the number of new arrivals in Italy and Greece to pick up, putting yet more strain on their national infrastructures. They cannot deal with this alone. If we hope to tackle this humanitarian crisis effectively we must use every tool at our disposal, including an updated Dublin Regulation and the introduction of more safe and legal migration channels."
[1] http://www.europarl.europa.eu/news/en/news-room/20170515STO74806/eu-refugee-crisis-%E2%80%9Crelocation-is-our-shared-moral-duty%E2%80%9D
ENDS